It is a simultaneous presence of warm and cold air on our body that can make us as sensitive to a present moment where any wish for a place elsewhere is suspended for some time.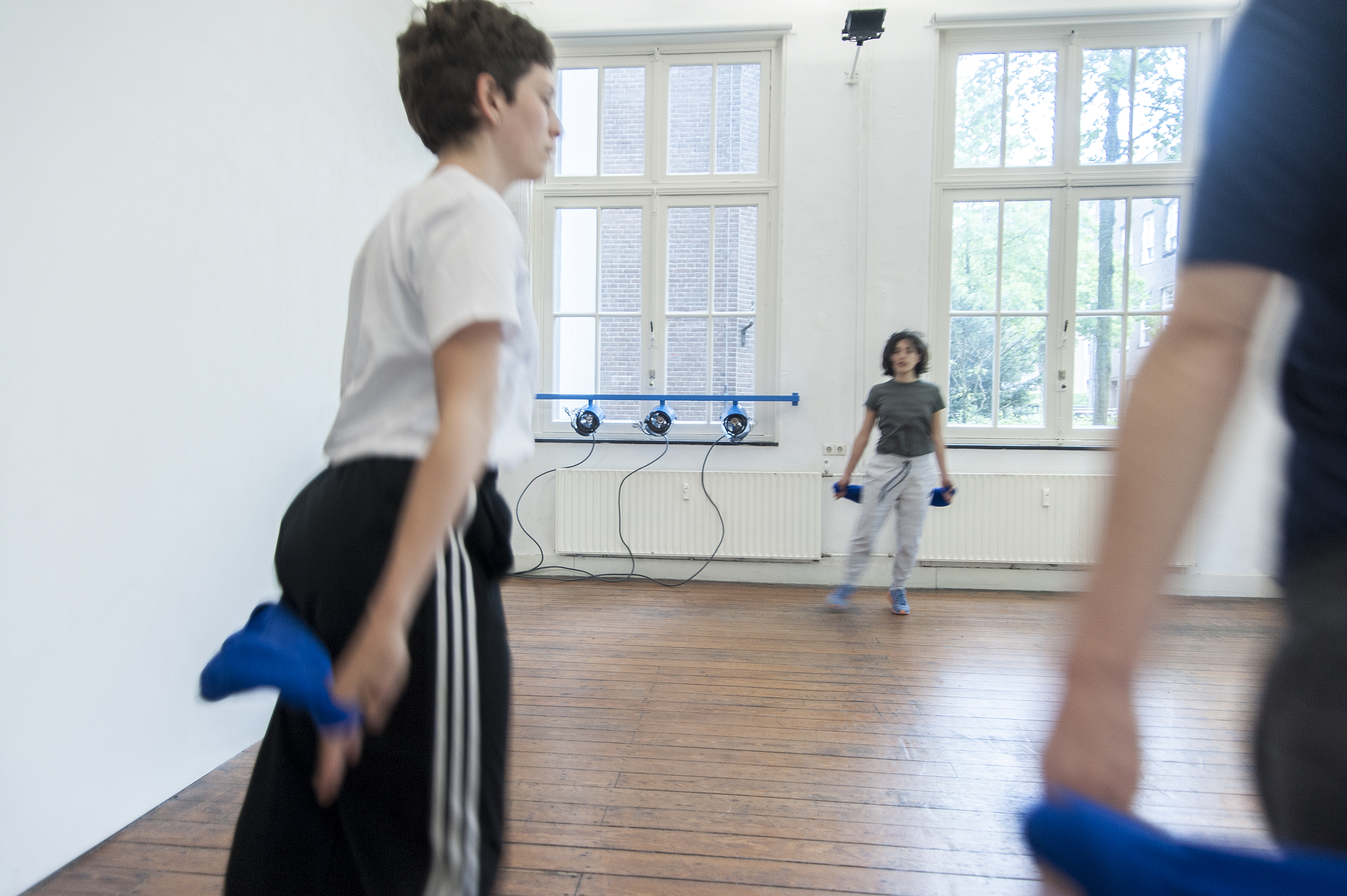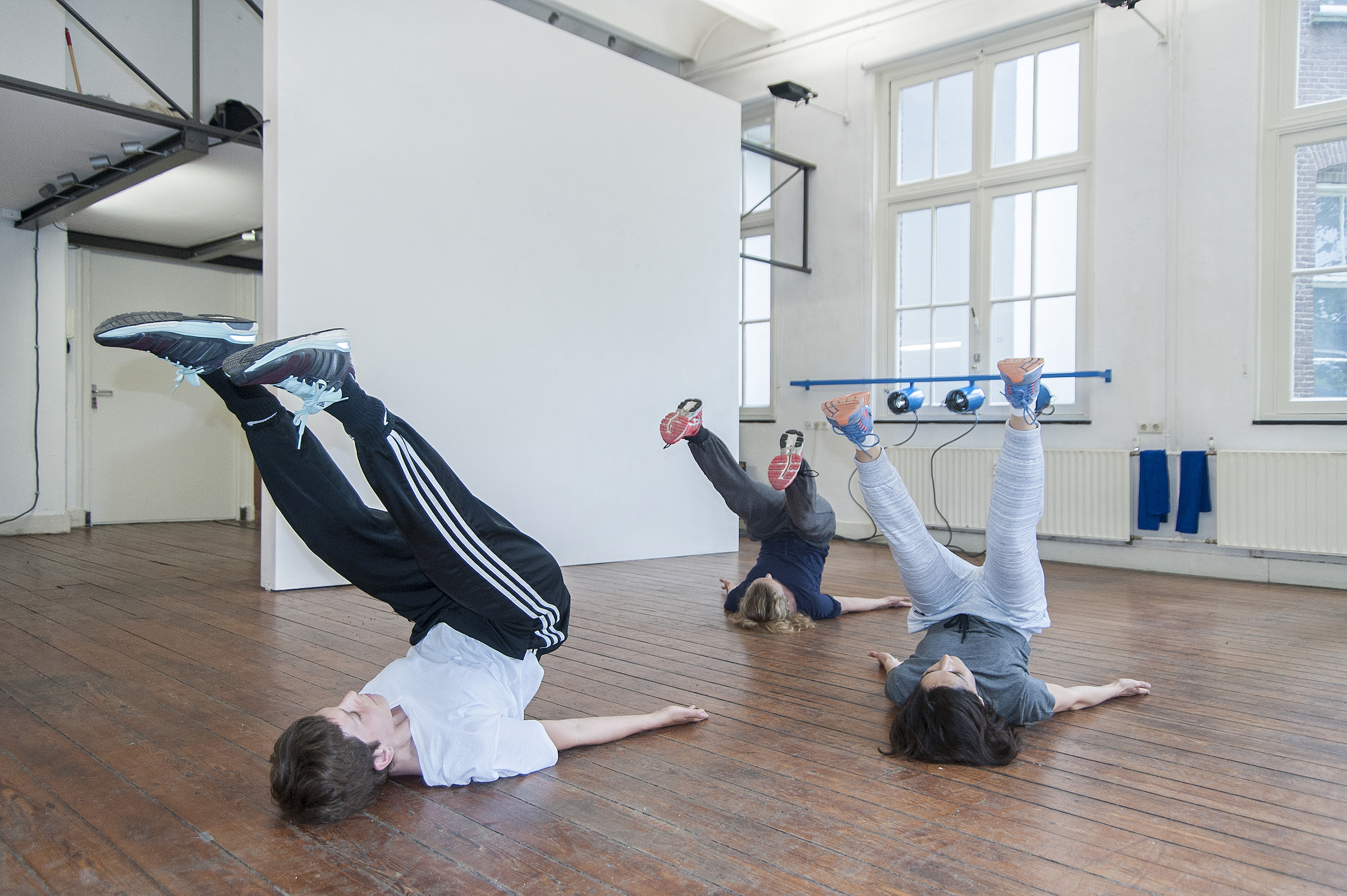 The performance is composed of one industrial ventilator, three electrical blow-heaters, and three human performers. The pronounced temperature of these machines produce a sound and the relays click while switching the machines on and off. There is a very technical setup, scripted and appropriated in its character: a board of relays, cables, a microprocessor as well as adjacent electricity cords that run visibly in the space. It seems, as if a weather has been imported inside an exhibition space, bound to the performance of certain machines and their newly-industrial aesthetic.
The role of the human performers in here is somewhat passive but highlighted by two movements. First, the three performers lower their legs in slow motion, showing immense power in the (mechanical) joint of their hips. The body temperature is visible as the performer's skin is increasingly changing colour of their cheeks and hands, emphasizing the pronounced temperatures of the space that is everywhere noticeable in the room, but nowhere visible. Second, the performers move in circles motivated by a dialogue happening between two automated machines performing under a previously programmed script. In this way, the three human performers move conditioned to the rhythm that these machines perform. At the same time, and as a consequence of the orbiting movement of the three performers, the visitors are forced to move backwards against the walls, leaving a large space in the centre somewhat cleared for the two streams of air – hot and cold – to blow out and be circulated by the performers.

The Weathers They Live In was a group exhibition initiated by Nicola Arthen. It included a reading by Baha Görkem Yalim, a performance by Alondra Castellanos Arreola, a large-scale installation by Nicola Arthen and a sound work by Dan Walwin. - See exhibition website
Choreography: Alondra Castellanos Arreola. Performance: Loes Schaap, Erin Lamontagne & Alondra Castellanos Arreola. Duration: 25 minutes. Location: Punt WG, Amsterdam